about us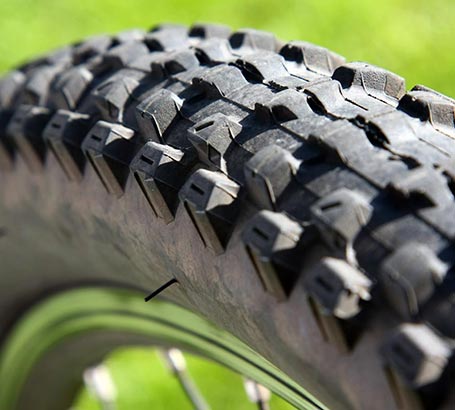 GRP Ltd, established in 1974, is among the most recognised manufacturer of reclaimed rubber from used tyres, upscaled polyamide from nylon waste and engineered products die-cut from end-of- life tyres. The company operates 4 business verticals (Reclaim Rubber, Industrial Polymers, Custom Die Forms, Retreading) with 7 manufacturing units across India with an installed capacity to handle 75,000 MT per annum to service the needs of the global polymer industry and help save valuable resources of the planet. GRP has an Integrated Approval for ISO 9001: 2008, ISO 14001:2004 and BS OHSAS 18001:2007 for all its manufacturing units. Reclaim Rubber products are also all REACH Certified for EU Zone.
GRP is a publically traded company listed on the Bombay Stock Exchange since four decades. It has a C.A.G.R. of 25% over the last ten years - a testimony to its strong customer relationships built over many years of supplying high quality, made-to-spec products and close collaboration delivering enhanced value. GRP looks to the future with confidence as it believes that its continued investment in innovation, product quality, people friendly HR practices and strong CSR agenda is creating a sustainable business for its multiple stakeholders.
GRP STRATEGY STATEMENT
GRP would be a recognized global organization with a focus on sustainable businesses adjacent to the core business of Reclaim Rubber, including a B2C business (Nylon, Compounding, Retreading).
GRP would achieve this through adoption of new technology focused on producing improved quality reclaim rubber from multiple sources, including radial tyres, improving the quality of PA, leverage potential uses of CDF. GRP shall adopt automated process with focus on reduced dependence on manual operations, create a sustainable supply chain and organizational linkage with an aim to be customer centric, while being the preferred employer of choice in the industries it serves.
values
Maintaining
Balance
Adaptable
to Change
Commitment
Integrity
Teamwork

GRP produces high quality reclaim rubber from end of life tyres, tread peelings, natural rubber and butyl tubes, moulded rubber products for use in both, tyre and non-tyre rubber products to deliver technical benefits and cost savings to its customers.

GRP pioneered the concept of recovery and reuse of nylon from end-of-life tyres. It also manufactures Thermoplastic Elastomers from devulcanised elastomers. These are used in Automotive, Industrial, Consumer, Electrical & Electronics and Construction.

GRP makes custom die forms engineered from end of life truck and bus bias tyres used in applications where low cost solutions are a necessity like door mats, impact resistance products and in conveyor chain assemblies for agro equipments.

Marangoni GRP Pvt. Ltd is a new venture in the Commercial Vehicle Tyre Retreading business in India brought by Marangoni from Italy and GRP from India. A unique technology that has been brought into India for the first time is Marangoni's Ring System – RINGTREAD – the splice-less retread. RINGTREAD delivers more mileage, better grip, is more reliable and eventually results in higher savings to fleets.
Awards & Recognition
GRP has consciously worked towards building a reputation of a performance driven organisation leading in several aspects of business in its industry. Over the years, several Industry bodies have recognised GRP – some in consecutive years.