Home
Industrial Polymers
Industry
Industry

Nylon 6 - Consumer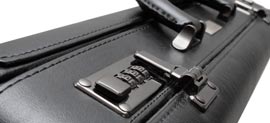 Product Description
With the growing technology and the disposable income, the consumer sector is witnessing continuous growth particularly from the white goods and brown goods segment. Most of the metal parts are being replaced by high performance plastics. Nylon 6 properties like good surface appearance, impact strength, U.V. stability, scratch resistance etc. have established it as a key raw material in this segment.
Typical applications of the unfilled Nylon 6 are as below:

Furniture parts like castors and fittings

Sliding wheels for trolleys

Couplers for home appliances

Luggage parts

Sporting goods

Door latches

Umbrella components

Hair Clips
In unfilled Nylon 6, GRP's reprocessed GRPLON055G is used for castors, furniture fitting parts, couplers for home appliances, luggage parts, umbrella components etc.
Typical applications of glass filled Nylon 6 are as below:

Chair base

Chair back parts

Mixer body parts

Appliances relay parts

Windows and door components

Lawn and garden equipments
In glass filled reprocessed Nylon 6, GRP's GRPLON15GF & GRPLON30GF are used for chair base, mixer body parts, relays, windows and door components.