Home
Reclaim Rubber
Product
Polycoat
polycoat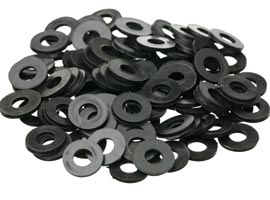 Product Description
POLYCOAT is a high performance elastic powder in compounded form produced by specialized treatment of ground waste rubber. It is available for distribution and sale only in India.
In Polycoat, GRP has below two grades
1
2
Properties and Benefits:

Mixing Time: Mixing of Polycoat does not require high shearing action. To disperse it thoroughly, it takes only 2 – 3 minutes on an open mill.

Dispersion: It has good dispersion properties.

Curing: It can be self cured.

Nature of Bonding: Works as a chemical bridge between the ground rubber and base polymer in compound.

Improved Air Venting: Reduction in rejection rate due to improved air venting

Compound Cost: An excellent ingredient for reducing compound cost considerably. Depending up on level of mixing of polycoat one can get reduction of 5 – 20% in the over all cost of compound.

Other Benefits: Apart from the saving in the material cost, the compounder can also save in the over all time of mixing and thereby the power saving.
Applications:
First mix the compound stock including curatives and then simply add POLYCOAT for quick blending. It will need less than 3 minutes for complete dispersion/blending of Polycoat and the compound.
Polycoat may be used up to 30% of total compound, after addition of accelerators and sulfur.
To get optimum result, use the Polycoat within 3 months of production.
Nitrile Polycoat- GRP CPN60P Applications:
1
2
3
4
5
Downloads
Note: Please contact us for a copy of the MSDS by specifying the particular grade you require it for.