Home
Industrial Polymers
Industry
Industry

Nylon 6 - Automotive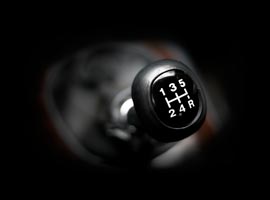 Product Description
Automotive industry is one of the largest markets for Nylon resin and compounds. Due to its excellent properties like tensile strength, chemical resistance, heat resistance, abrasion resistance etc., Nylon 6 is finding growing importance in the automotive sector in under the hood, chassis, exterior and interior applications. As the automotive industry is facing stringent environmental norms, Nylon 6 provides advantage of better fuel efficiency by way of weight reduction and lower fuel emissions.
Nylon 6 reinforced compounds are being used for many metal replacement applications in the car engine components like intake manifolds, gears, bearings etc.
Typical applications of the unfilled Nylon 6 are as below:

Switches

Fuse Box

Two wheeler mirror housings

Cable ties

Fasteners
In unfilled Nylon 6, GRP's reprocessed GRPLON055G & GRPLON060M are used for fasteners, bushes, cable ties, fuse box, screw caps, plugs, clips etc.
Typical applications of glass filled Nylon 6 are as below:

Radiator Fans

Intake manifolds

Radiator end tanks

Door handle

Wheel Cover

Grills

Fuel systems

Oil pans
In glass filled reprocessed Nylon 6, GRP's GRPLON15GF & GRPLON30GF are used for Oil tank caps, switches, Oil filter parts, locks, fuse holders, connectors, radiator parts, mirror brackets etc.